Hilton Head Signs, Inc. has been providing the South's highest quality signage and relevant products since its founding in 1974. The current and permanent facility spans 4800 sq. feet and sits on 1.3 acres of company owned land in the heart of the Island. A family run sign shop for over a decade, the company's proprietors consist of a duo team of seasoned professionals with the combined backgrounds of a mechanical engineer with plant management experience, and a commercial electrician fluent in construction and woodworking.
About Us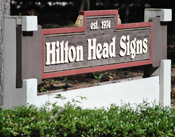 We at Hilton Head Signs produce and market our products mostly business-to-business. But as a family owned and operated organization, we also cater to individuals. Roughly 5% of orders from individuals are claimed by visitors to the island who admire our work and commission signs to display on their home turf. Our signs can be found in most states east of the Mississippi, and even eight foreign countries due to these types of sales.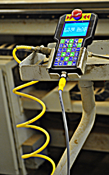 Though our company thrives on a small U.S. east coast island, our years of endurance have brought work opportunities from worldwide brands and corporations. Our signs and related products and services are on view with huge companies such as Starbucks, McDonald's, Landrover, BMW and Toyota. Our national clients include Holiday Inn, Ross, Red Roof Inn, Staples, Best Buy, and the Marriott and Hilton Hotels and Resorts.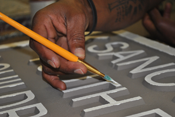 Locally, we provide signage and design for town and county governments, private plantations and developments, and regime and shopping center advisory boards. Our employees stay in regular contact with property management firms, realtors, and schools and churches to name a few. We service an endless list of repeat orders to Hilton Head's own small and large business owners. It is not unusual for us to continually produce decals that may reappear yearly on country club golf carts, or even temporary corrugated signs for charitable organizations hosting annual golf tournaments.